More than luxury holiday homes
Looking for something in particular?
Tennis Lovers Tips to Staying Cool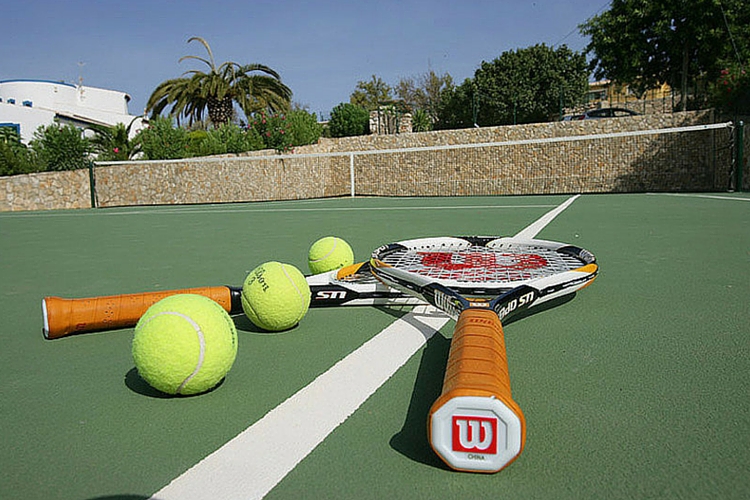 Do you love playing tennis on holiday? Its a great way to stay fit and a fun activity while on holiday but have you noticed how hot you can get playing a sport like Tennis in the heat. Playing Tennis in a hot country can have its challenges. Your body produces heat and in hot weather produces more heat faster. Your body is amazing and gets rid of this heat by sweating. Yes it's not glamourous but the process really is amazing if you think about it.

A competitive adult Tennis player can lose around 2litres of fluid every hour! This fluid contains a mixture of different elements and the loss of some of these elements that can cause muscle cramps and make it difficult to play. It also leads to dehydration and heat exhaustion.

So to help you play as many matches as possible and to keep you fit and healthy when playing tennis in the heat, we've asked a number of Tennis Lovers to come up with their top tips and gathered them here for you to help you before, during and after you play.
Before
1) Acclimatise a little, take a day to get used to the heat.
2) Choose a cooler time of the day to play, early mornings and late evenings are great times to play.
3) Ensure you are well hydrated and have eaten regularly and cut down on dehydrating alcoholic drinks.

During
1) Drink whether you feel thirsty or not, thirst may not be the first indicator that you need more fluid.
2) Wear loose, light coloured clothing and a hat ideally with a visor.
3) Take frequent rest breaks to give your body a chance to cool down.

After
1) Replacing fluids is key.
2) Make it social, monitor your tennis buddy and get them to do the same.
3) Rest and relax, give your body time to recover.
If you are staying at one of Premier Villas's Villa with a Private Tennis Court or staying with Premier Villa's at Pine Cliffs Resort with Tennis Courts then we hope these tips will help you Before, During and After playing tennis. If you would like to speak to us about booking a property with Tennis Court or booking a property on a resort with Tennis Courts then please call us on 01243 514970.