More than luxury holiday homes
Looking for something in particular?
Marriage Delight On The Turkish Riviera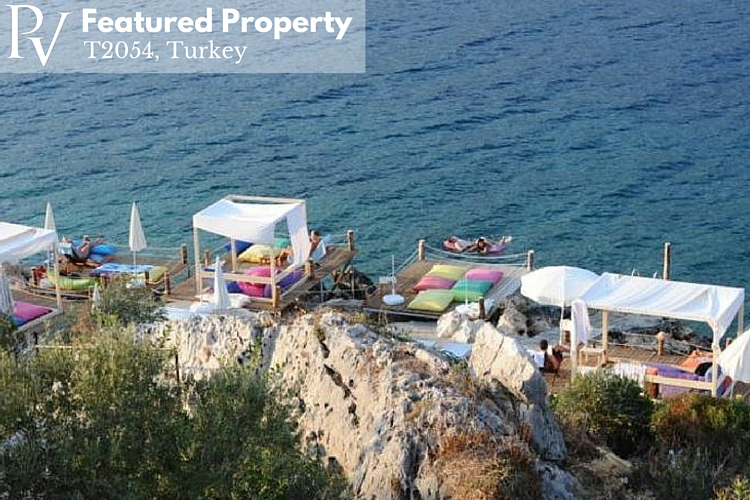 If you've ever dreamed of the ultimate wedding abroad where all your guests are suitably entertained and your day goes off without a hitch...apart from the obvious one that is! then your wish may come true. If you are looking for a stunning destination witha romantic backdrop ...and full of eastern promise then Turkey may be the answer.
Premier Villas has a number of villas that are 'wedding ready' and one of our favourites is this stunning 6 bedroom sea front villa located on the Bay Side of the Kas Peninsula.
Kas Villa is one of four villas situated along the shore near Kas. Each villa has a private pool and they all have access to a private beach area complete with luxurious lounging cushions for your guests to relax on. The villa also comes with access to the Barbarrosa Hotel and benefits from all the services available at the hotel, including room service ...for days when you just don't want to go out! You even get an impressive 30% discount on drinks and other food items just for being a Premier Villas guest.
For days when you fancy getting out and about, a 10 minute bus ride away is the picturesque harbour town of Kas or Antiphellos as it was known in the Greek era is an attractive harbour town with tea gardens, cafes and restaurants winding cobbled streets and colourful shops offering all manner of carpets, ceramics, arts and crafts. A shopaholics dream.
If this sounds like a perfect destination for your wedding don't delay, enquire about your Dream Wedding on the Kas Peninsula today by calling Premier Villas on 01243 514970 and save the date with just a 10% deposit.