More than luxury holiday homes
Looking for something in particular?
Holiday Reading Guide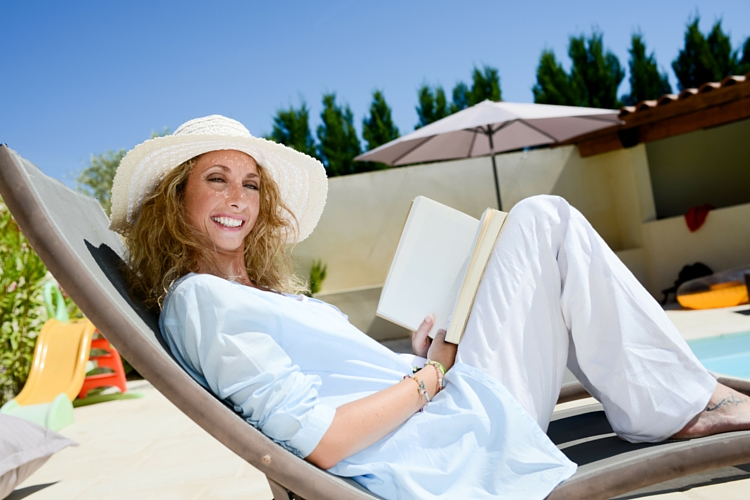 Picture a relaxed lady with a glamorous sunhat and sunglasses, reading a book on a sun lounger by the pool and you will be imagining one of the most iconic holiday images of all times. There is something truly wonderful about reading a book on holiday especially these days, when so many of us actually find the time to sit down and read a whole book!
Yet according to some of our Premier Villa's customers reading a good book was one of the things they really loved doing on their villa holiday and choosing a story based in the country they were visiting made the whole experience even more enjoyable.

So we've put together a few great reads we think you might like to take with you on your next villa holiday.
If you enjoy a more factual read then reach for The Portuguese: The Land and Its People by Marion Kaplan or Portugal: A Companion History by José H Saraiva both will take you on a journey over the land and traditions of Portugal.

If fiction is more your thing then maybe The Sin of Father Amaro about a priest who falls from grace as he becomes entangled with a young parishioner or Ernest Hemingway's A Farewell To Arms, a classic love story of a soldier and nurse in Italy during the First World War.

Maybe a more thrilling read is just up your street, if so try A Small Death in Lisbon by Robert Wilson or the gripping Night Train to Lisbon by Pascal Mercier about an academic who saves a Portuguese woman's life then heads to Lisbon to live the life he's only dreamed of.

Two of our favourite's are from the Portuguese language author Paulo Coelho. Paulo Coelho is a World Famous Brazilian novelist who has won numerous international awards for his novels and has sold a staggering 210 million copies worldwide. The first is The Alchemist, which follows the journey of Santiago an Andalusian shepherd boy who travels from Spain to Egypt in search of buried treasure beneath the Pyramids and his tale of overcoming obstacles to find that the most valuable of treasures can be found within. The second is The Pilgrimage which follows Coelho on a pilgrimage along the Camino de Santiago (also known as the way of St James) Path to gain insight into the simplicity of life.
Most of these titles are available in either paperback or ebook format so they won't take up your precious baggage allowance. We hope you enjoy!
If we've inspired you to book a villa holiday, please call us on 01243 514970 or contact us online to book your stay.