More than luxury holiday homes
Looking for something in particular?
5 Top Tips For A Greek Villa Holiday In Kefalonia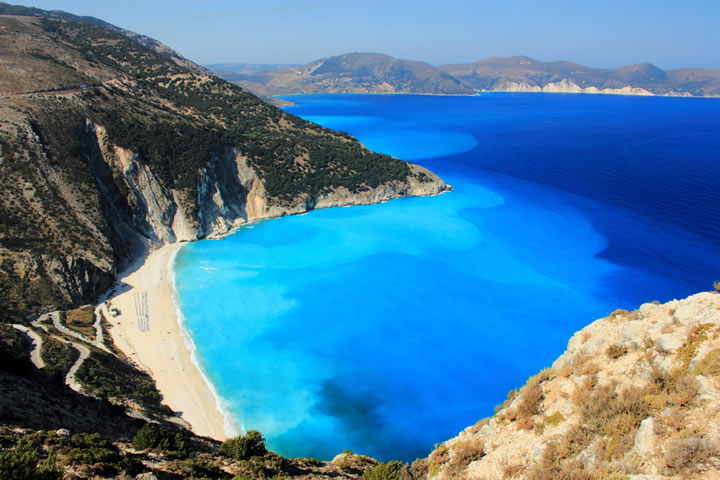 Corfu is our most popular Greek villa holiday destination, but it's not the only Ionian island that is perfect for a family or a romantic getaway. Kefalonia is a Premier Villas' favourite – here are five reasons why:
Myrtos beach. One of the best beaches in the Greek islands, Myrtos is a slice of paradise: clear jade waters, white pebbles and breathtaking views. It even has the Hollywood stamp of approval: it was in Captain Corelli's Mandolin.
Exploring by sea kayak. If you want something more active from a visit to the coast, explore by sea kayak. It's a great way to take in all the island's beaches, caves and coves. Head for the famous Melissani Cave at noon, when the sun illuminates the caves spectacularly.
Bavarian horse riding. There are plenty of lovely walks around the island, but if you're up for something a little more fast paced, the Bavarian Riding School offers a range of treks. Great for big kids and adults.
Argostoli markets. If you enjoy food as much as I do, you should make time for a visit to the Argostoli markets. They are brimming with fresh fruit, vegetable, fish, meat, wine and much more, all from local farms, fishermen and vineyards.
Our Antonios and Maximos exclusive villas. Both boast extraordinary views across the beautiful island, as well as elegant terraces from which to enjoy them. There is plenty of room, great pools and the beach is only a few minutes away.
For more information on Premier Villas and our villa holidays in Greece, contact us on +44 1243 514970